Northern Sports Club
plus Support
Friday 27th February 2020 9pm
Tonight we are very much looking forward to the first Number 39 appearance of Northern Sports Club.
Coming from the Ribble Valley area, this fresh, funky and eclectic band are slowly getting the UK bouncing one festival at a time! This 6 piece band are looking to bring positive vibes and to provide the soundtrack to your every mood whether it's the party time or more laid back tunes.
Northern Sports Club break free from genre and conformity to truly express themselves and bring something new and exciting to the music scene. The band fuse together all the best elements of their record collections to intertwine ground breaking grooves with sophisticated musical passages. They mix up jazzy tones with hip hop beats with a rawness usually exclusive to rock whilst adding catchy rap verses alongside sultry soulful female led vocals.
Pay a visit to theNorthern Sports Club website for more information.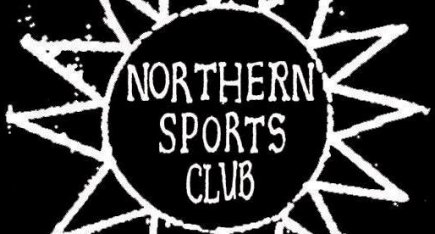 Pictures

Contact Details
Contact the Venue
Number 39 Hopstar Brewery Tap
39-41, Bridge Street
Darwen
Lancashire
BB3 2AA

Contact the Organiser
Gary Ward
gonebeggin@talktalk.net